Recently Published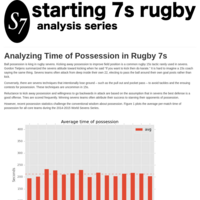 This post examines the relationship between winning and possession in rugby sevens using match statistics from the 2014-2015 World Rugby Sevens Series.
This article describes an approach to visualizing directional tackle data. We use a clock face metaphor to categorize the tackler's angle of approach. The article includes example data and code for visualizing tackle data by tracking angle.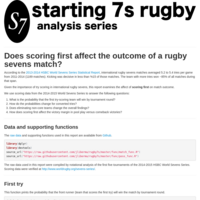 We use scoring data from the 2014-2015 World Sevens Series to answer the following questions: 1) What is the probability that the first try-scoring team will win by tournament round? 2) How do the probabilities change for converted tries? 3) Does eliminating non-core teams change the overall findings? 4) How does scoring first affect the victory margin in pool play versus comeback victories?